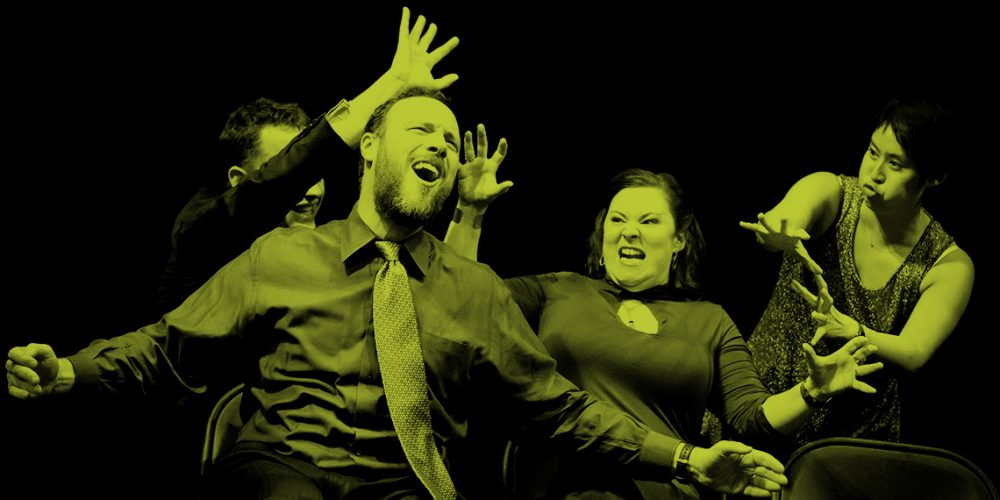 Short Form Bootcamp with Jack Novak
Learn to craft a crowd-pleasing show and quicken your improv moves by practicing short form.
Intro to Clown for Improvisers with Tara Demmy
Mastering Object Work with Jack Novak
Interested in trying short form improv? Think you can handle it? Get ready to challenge yourself with high-energy, high-pressure short form games that require you to think fast and be fearless.
Designed for experienced long-form performers, this workshop will use short-form games to help simplify and strengthen your scene work. You'll also leave with new tools for designing and performing themed shows that engage your audiences in meaningful and fun ways.
We'll play a variety of short form games that present different challenges–on-the-spot cleverness, instant & complex justifications, & making big high-energy choices.
ABOUT JACK
Jack started teaching improv in high school, when he started an after school improv club that is still running to this day.
Since then, he has studied improv in Chicago at The Second City, The Annoyance Theatre, and One Group Mind.
He holds a degree in theatre from Northwestern University, where he was a member and director of the long-running improv/sketch comedy group Mee-Ow.
Along with improvising, Jack is a local actor, playwright, and teaching artist. In addition to teaching adult students at WIT, he has taught drama and improv to kids ages 3 to 18 through Imagination Stage and InterAct Story Theatre, among others.
Prerequisite:
Level 2: Scene Dynamics (or with permission from education director)