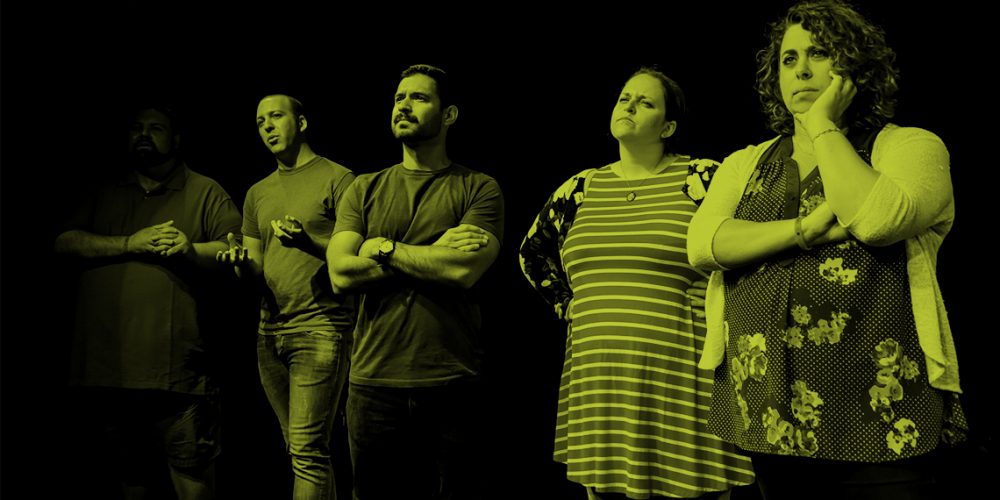 Scene Study: The Bat with Jordana Mishory
Learn how to do improv in the dark.
Level 5: Harold
Creating Expressive Characters with Jenna Hall
The Bat is like the Harold, but without any lights. Think of it like an old-timey radio show — a perfect format for that next Podcast or improv Zoom call.
This 4-week online class will strip away a lot of the noise in an improv scene and enable you to hyper focus on listening, being present and responding.
In addition to learning the format, the class will focus on such skills as:
active listening
clear initiations and responses
establishing strong deals and dynamics
playing with specifics
conveying emotional choices and motivations through voice
following the fun, without ever moving your feet!
Participants should be prepared to work hard (while still having fun!) and have a desire for targeted feedback.
ABOUT JORDANA
During the day, Jordana works as WIT's operations manager. At night, Jordana teaches advanced classes at WIT and performs with House Ensemble Uncle Gorgeous, Featured Ensemble The Hypothesis, and indie teams Galbraith & Mishory and I Wrote That.
Jordana was a cast member in The Heist, an improvised drama about a bank robbery gone wrong, as well as WIT's POTUS Among Us 2016. She previously played with long-time indie stalwarts Cake Bagel, Jos. A. Banksy, and WIT Ensemble Love Onion, and directed Hellcat.
She has performed at festivals across the country including the Del Close Marathon and the Chicago Improv Festival — as well as at The Kennedy Center's Page to Stage New Play Festival. Jordana completed the WIT curriculum and trained at the Upright Citizens Brigade Theatre in New York. She has spent enough money on workshops over the years to presumably purchase her own private island. (She assumes, having no idea how much private islands cost).
Jordana is a strong advocate of side-coaching with an intense focus on believable emotions and strong deals. She is a stronger advocate of having the most fun you've ever had in your entire life while on stage. She spends most of her time in scenes trying not to giggle at her hilarious troupemates.
Prerequisite:
Level 3: Character, or permission from the Education Director