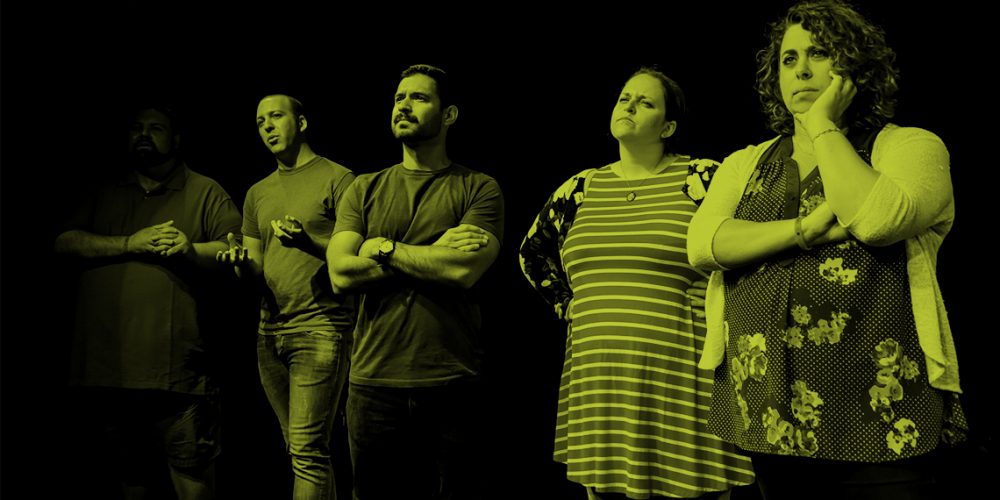 Scene Study: Game with Jordana Mishory
Get out of your head and into the game.
Advanced Format: Close Quarters with Jeff Bollen
Level 1: Foundations of Improv
Game. You've probably heard this word mentioned by improv teachers and coaches a million times by now. But maybe you are still struggling to understand it. What *is* the game of the scene? And how do you find it, play it and heighten it?
This eight-week class will help you strengthen your understanding of game by focusing on:
Developing a clear understanding of what is game, and how to find it
Clearly "framing" the game of the scene so everyone can play it
Heightening and exploring game to help make your scenes easier and more successful
Grounding the game through justification
Resting the game
Supporting the game from the backline via walk-ons
Participants should be prepared to work hard (while still having fun!) and have a desire for targeted feedback.
ABOUT JORDANA
During the day, Jordana works as WIT's operations manager. At night, Jordana teaches advanced classes at WIT and performs with House Ensemble Uncle Gorgeous, Featured Ensemble The Hypothesis, and indie teams Galbraith & Mishory and I Wrote That.
Jordana was a cast member in The Heist, an improvised drama about a bank robbery gone wrong, as well as WIT's POTUS Among Us 2016. She previously played with long-time indie stalwarts Cake Bagel, Jos. A. Banksy, and WIT Ensemble Love Onion, and directed Hellcat.
She has performed at festivals across the country including the Del Close Marathon and the Chicago Improv Festival — as well as at The Kennedy Center's Page to Stage New Play Festival. Jordana completed the WIT curriculum and trained at the Upright Citizens Brigade Theatre in New York. She has spent enough money on workshops over the years to presumably purchase her own private island. (She assumes, having no idea how much private islands cost).
Jordana is a strong advocate of side-coaching with an intense focus on believable emotions and strong deals. She is a stronger advocate of having the most fun you've ever had in your entire life while on stage. She spends most of her time in scenes trying not to giggle at her hilarious troupemates.
Prerequisite:
Level 3: Game, or permission from the Education Manager