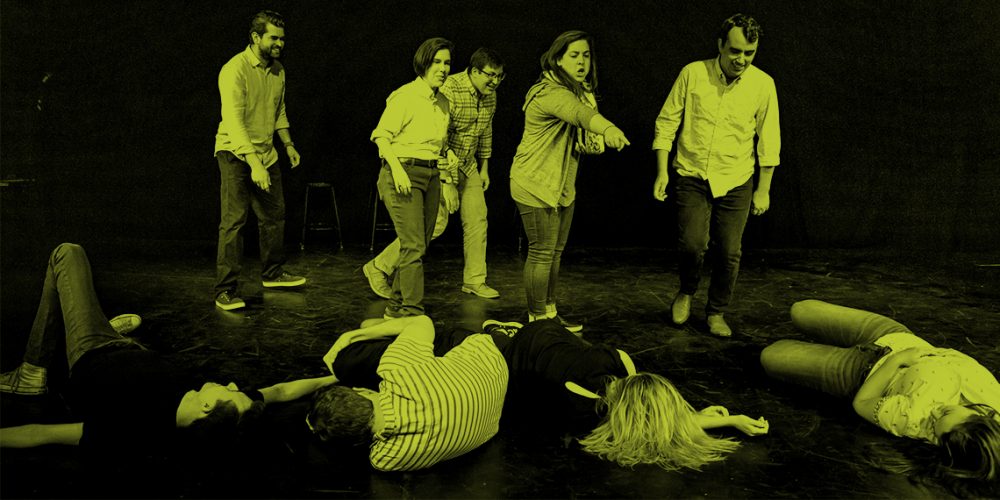 Radical Agreement and Playing Positively with Ray Simeon
Get deeper into scenes by saying yes to ideas! By agreeing more in scenes you and your scene partner will discover more fun together and push past the fear of the unknown.
Improv Survival Guide with Dan Miller
Focus Your FIST Idea with Ray Simeon
Find the Power in saying YES and being positive! Get away from conflict to find purpose or a character deal and instead say YES to that idea, feeling, power dynamic, status and much more to launch your scenes in an amazing positive direction!
This workshop will help you identify what mirco- "no's" are stopping you from getting on the same page with your scene partner instantly and getting to the fun faster. We will work on saying yes, having a premise in our initiations that doesn't insinuate conflict, and respond radically with YES each time something is offered.
ABOUT RAY
Once the Student; now the Teacher, Raymond is stoked to be teaching improv due to the power of yes and creating together through radical agreement. This prior accountant, consultant, drum major, and exotic pet owner, looks to bring to the forefront the truth in his students lives to fill in their characters and connect with the audience and their scene partners. His love for "If Then.." Improv theory asks his students to explore the fun and specific aspects that round out the world his students create.
He is a current member of the Harold Team team Oh That Baby, Indie team: Stand Up for Whaaa? And Indie Duo supeRRnatural.
A Cuban-American originally from Miami, Florida, Raymond is a graduate of Barry University and Marymount University, holds a MBA and a MHRM, and has an extensive background in human behavior, operations, and organizational development.
Prerequisite:
Level 3: Game (or the previous Level 3: Character)