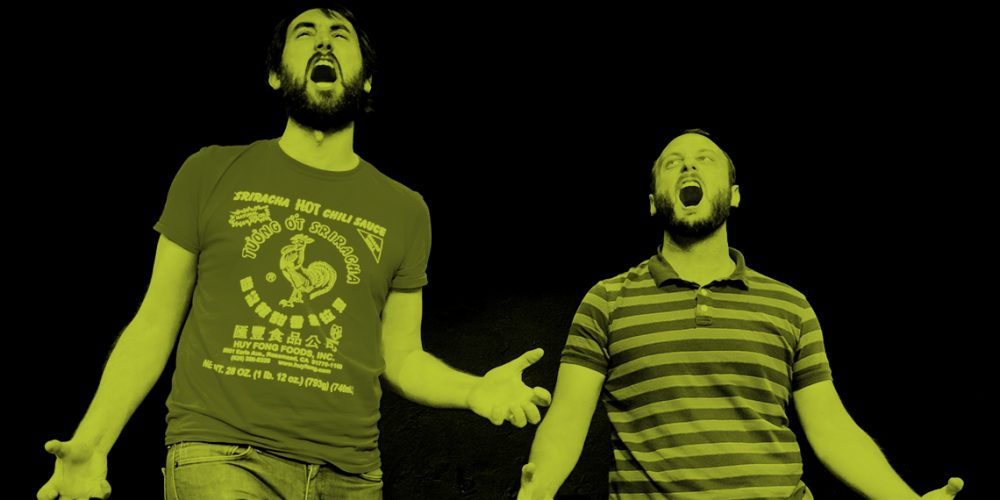 Play More. Think Less. with Jonathan Murphy
Your scene partner wants to have fun with you. So treat what they do as an invitation to play. No thinking required!
Improv for Business Sampler
Level 2: Scene Dynamics
We tend to craft an idea for where a scene is supposed to go. But it's all inside our own head. So when our scene partner does something that conflicts with our idea of the scene, it slows us down. It puts us into thinking mode.
The solution: stop thinking about the scene. Start playing immediately.
This workshop is designed to rewire your improv brain. You will practice starting from a more open mindset, ready to play, and receive everything happening as a gift.
The number one place we shouldn't feel stress is at the beginning. Nothing has happened yet! We will cover what goes on in the first few moments of a scene and unpack WHY our brains sabotage our play instincts. Once we understand the issue, we can get a clearer sense of what true play mode feels like.
We will then practice a lot of scene starts to rewire how we approach improv. The first few exercises will have playfulness built into the top of the scene. We will then gradually shift towards more open scenes that are closer to what you experience in a show.
If you ever feel stuck in your head or feel like your scene partner isn't listening to you this is the workshop for you! You will walk out feeling more confident that you can play with any improviser.
ABOUT JONATHAN
Jonathan firmly believes in an affirmative classroom environment. He's witnessed more growth from students when common issues are normalized and not something to dwell on. He loves seeing students discover that their comedic voice comes from openness and honesty, on or off the stage.
He's big on the fundamentals, especially in class or rehearsals. Making core skills part of the subconscious helps improvisers let loose on stage so they can follow the fun no matter where it goes.
Jonathan completed the WIT curriculum in 2011. From 2012 to 2015, Jonathan was the lead teacher and in charge of curriculum development at the Providence Improv Guild. As Education Director he's re-built the WIT curriculum twice. He's always on the lookout for new ways to unlock students' potential and loves sharing the craft of teaching with others.
He has a knack for figuring out formats, whether playing in them or directing them. But he believes that you obsesses about the structure at first so you can forget about it once the show is live in front of an audience.
Prerequisite:
Level 1: Foundations of Improv, or permission from the Education Director