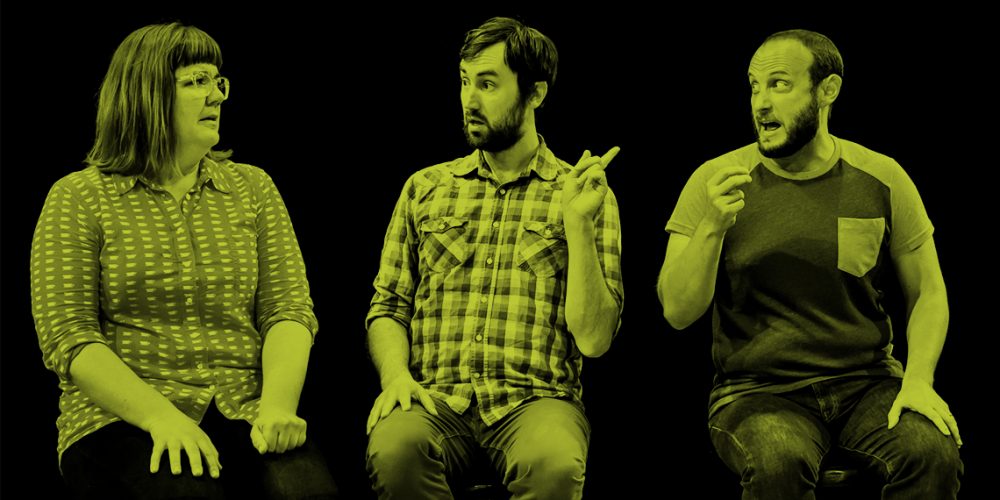 Initiations and Scene Starts with Jonathan Murphy
Make the first moment count and the rest will fall into place
Slow is Strong with Jack Novak
Feel Your Feelings with Jordana Mishory
We usually try to reduce the importance of the first line of a scene. "It's just a place to start," you might hear. Better to start confidently–with trust you can say anything–instead of being afraid of saying the wrong thing. What happens if make the initiation count more? In our race to kick off a show or scene we often miss an opportunity to fully commit to a suggestion. We rarely take a moment to find true inspiration.
In this workshop you will practice a ton of initiations and the first parts of scenes. You will practice initiating in various ways, including: in the middle of conversation, with emotional stakes, with object work in the environment, using inspiration from your real life, thematically, and more. This workshop will also help you get on the same page with a scene partner. Thoughtful initiations require good listening from a scene partner. You should know what your scene partner wants from you as the improviser. You will work on techniques to be more open and ready to truly play with someone's idea.
ABOUT JONATHAN
Jonathan firmly believes in an affirmative classroom environment. He's witnessed more growth from students when common issues are normalized and not something to dwell on. He loves seeing students discover that their comedic voice comes from openness and honesty, on or off the stage.
He's big on the fundamentals, especially in class or rehearsals. Making core skills part of the subconscious allows improvisers to let loose on stage and follow the fun no matter where it goes.
Jonathan completed the WIT curriculum in 2011. His first improv group was the indie team Sistine Robot and he's a former member of Vicinity (which performed the close quarters format). From 2012 to 2015, Jonathan was the lead teacher and in charge of curriculum development at the Providence Improv Guild.
Prerequisite:
Level 3: Game (or the previous Character) or with permission from the Education Director