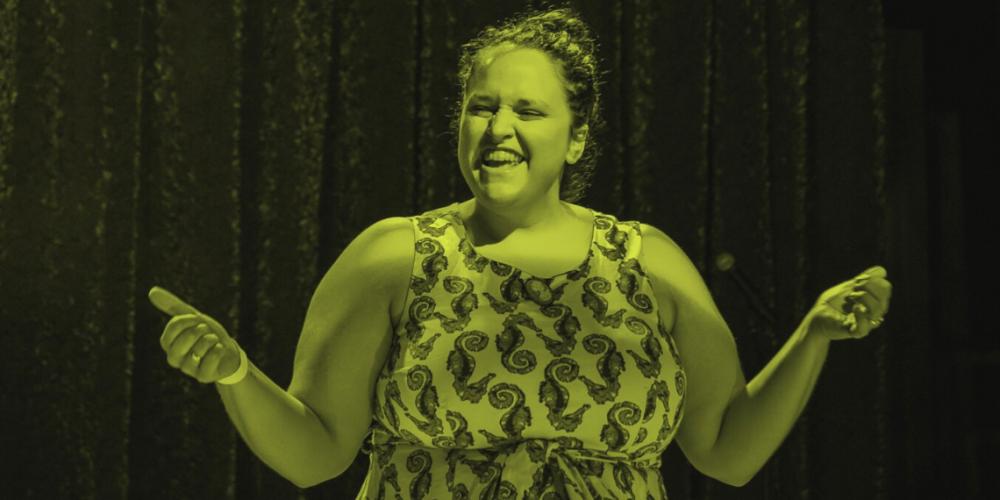 How to Create an Improvised Play with Heather Marie Vitale
Explore the acting side of improv through dramatic themes and play structures.
Musical Improv L3: Ensemble with Mark Chalfant, Beth Lyons & Michael O'Connor
Improv for Business Sampler
During this 4-week elective, you'll lean into the acting side of improv by learning how to perform short, narrative plays through the use of the monoscene format.
This elective offers students a new way to play by embracing more tenets of the theater, including story structure and plot, character relationships, and grounded realities.
Students will become comfortable playing with dramatic themes and structures and not focused on game or laughs.
Classes will focus on building skills, including:
Character development
Relationships and emotionality
Narrative structure and realism.
The class requires outside reading of 1-2 short plays, which will be provided by the instructor.
ABOUT HEATHER MARIE
For Heather Marie, improv is cardio, a workout for your mind and body.
Heather Marie believes that everyone should do improv: it's all about bringing a slice of life to stage with a heightened reality. Heather Marie's teaching and coaching focuses on the fundamentals of clear game, strong relationships, and specific characters to build levels of fun that should be illegal. Heather Marie works to foster classrooms full of joy, supportive teamwork, and community.
Prerequisite:
Level 4: Ensemble or permission from the Education Manager