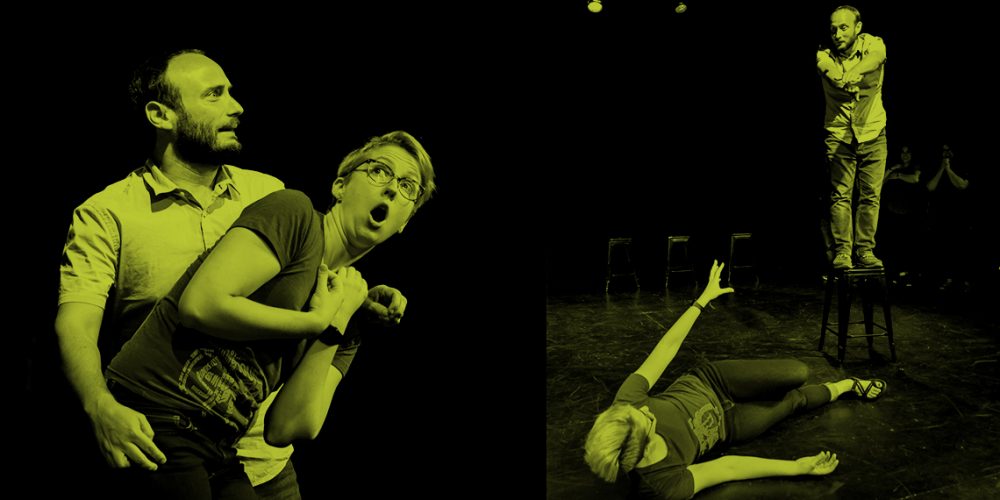 Improv Survival Guide with Dan Miller
Take the toughest moments in improv--denials, not listening, obscure references--and turn them into gold. Put yourself at ease with tools to make those scenes work FOR you.
The Poetry of Analogous Scenes with Dan Brown
Radical Agreement and Playing Positively with Ray Simeon
It's a jungle out there! Sometimes improv scenes throw you curveballs and it's hard to know how to handle them. Maybe it's a pop culture reference you don't know. Maybe your scene partner denies your idea. In this workshop, we'll practice some strategies to make these situations work FOR you.
You will work on extra-hard Duologs. One person talks about a pop culture thing they are obsessed with that their scene partner knows nothing about. Practice making up facts to create a shared reality that says yes to everything established — both imaginary and real.
Feel like a scene partner keeps steamrolling you? You will work on making moves they cannot deny like strong emotional reactions and big physicality. You will also get practice handling denied offers by flexing your justification muscles.
ABOUT DAN
Dan has taught every level of WIT's curriculum including electives in the Close Quarters format and Improv Personal Training. He performs with the company ensemble Madeline and the independent team Sistine Robot. He is a former cast member of 2012 WIT production POTUS Among Us, the WIT ensemble King Bee, and a bunch of Harold teams.
Dan is also a cast member and assistant director of the WIT productions Citizens' Watch. He also performs in WIT's improvised slasher movie Die! Die! Die!. Dan created and directed the first iteration of WIT's improvised romantic comedy Improv Actually.
He's a member of Beverly Crusher, the winning team of the tenth annual Fighting Improv Smackdown Tournament.
Prerequisite:
Level 3: Game (or the previous Level 3: Character)