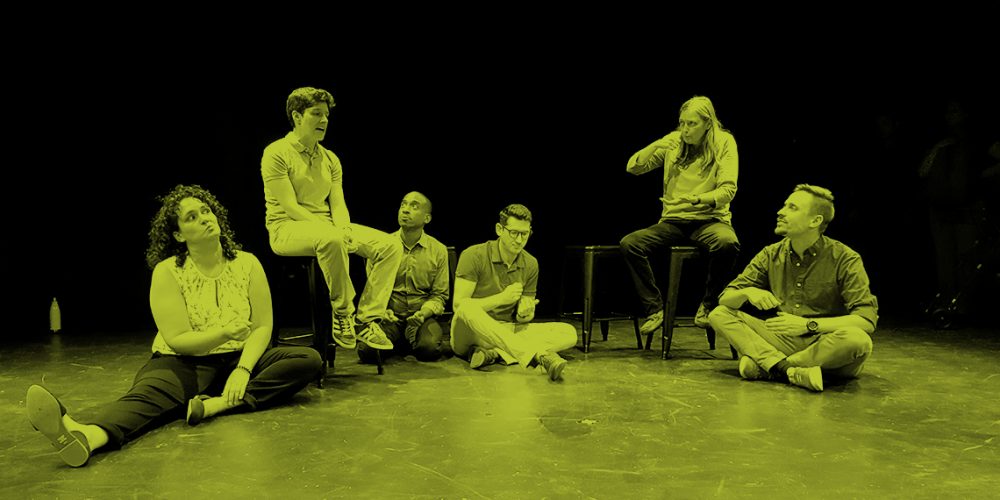 Foundations of Musical Improv with Beth Lyons & Michael O'Connor
Discover the joy of improvising songs and the craft of musical theater.
Level 5: Harold
Advanced Study: Personalized Improv Tune-Up with Jordana Mishory
Discover the joy of musical improv, and create fully-realized songs on the spot! No prior singing or songwriting experience necessary.
In this eight-week course, you'll create instant characters with emotional integrity who sing their comedic (or dramatic) point of view. You'll learn the two basic song structures — verse/chorus and tagline — needed to turn every improvised song into a full-fledged musical number. The class will culminate in a showcase.
Participants must be comfortable singing in public; however, prior musical theater experience is not required.
ABOUT BETH
Born and raised on Martha's Vineyard, Beth fell in love with improvising in middle school. She's studied at Washington Improv Theater including the musical improv curriculums. She attended performing arts high school and majored in theater at Hollins University. Learn more about Beth here.
ABOUT MIKE
Mike has been supporting improvisers from behind a keyboard since 2012, when he joined the musical improv troupe That Racket! in Austin, TX. Mike has previously served as the accompanist and musical director for Over the Lege, the ONLY Texas-based political comedy satire variety show. Learn more about Mike here.
Prerequisite:
Level 4: Ensemble or with permission from the Education Manager You should be comfortable singing in public. Previous musical theater is not required, but it is helpful. Please reach out to the Education Manager at classes@witdc.org with any questions.