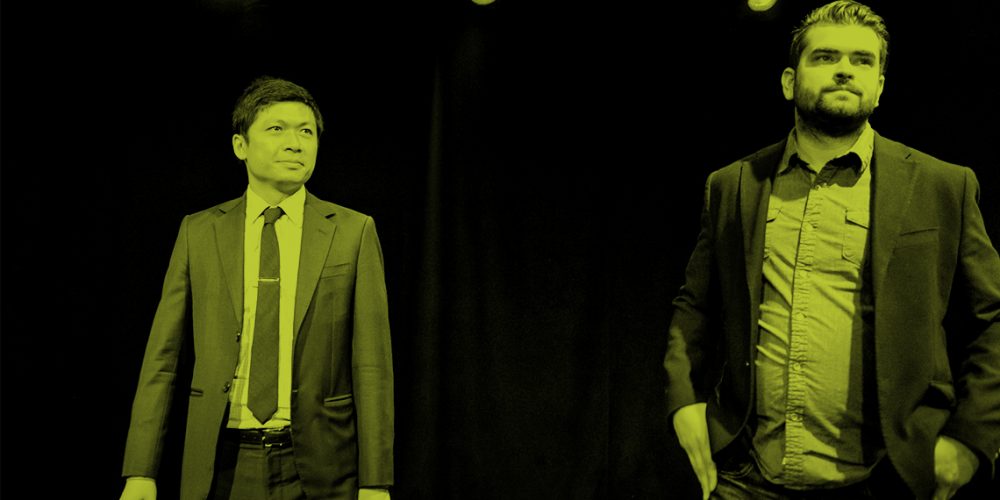 Focus Your FIST Idea with Ray Simeon
Get the edge on the competition. Learn some tricks to hit the stage with gusto and confidence in front of the sold out crowds at FIST.
Radical Agreement and Playing Positively with Ray Simeon
Unleash Your Inner Pirate! with Sabrina Shahmir
You signed up. You have a team. Now Focus your idea to take your team to the top and give the best performance it can in the Fighting Improv Smackdown Tournament!
We will go over the nitty gritty aspects of FIST; what to expect and what has worked well for teams in the past. We discuss how to take a "get" or some sort of inspiration from the audience and turn it into an opening that will make your team stand out. This will be an open environment (but sworn to secrecy) where you bring your ideas, discuss them with others, and leave inspired.
ABOUT RAY
Once the Student; now the Teacher, Raymond is stoked to be teaching improv due to the power of yes and creating together through radical agreement. This prior accountant, consultant, drum major, and exotic pet owner, looks to bring to the forefront the truth in his students lives to fill in their characters and connect with the audience and their scene partners. His love for "If Then.." Improv theory asks his students to explore the fun and specific aspects that round out the world his students create.
He is a current member of the Harold Team team Oh That Baby, Indie team: Stand Up for Whaaa? And Indie Duo supeRRnatural.
A Cuban-American originally from Miami, Florida, Raymond is a graduate of Barry University and Marymount University, holds a MBA and a MHRM, and has an extensive background in human behavior, operations, and organizational development.
Prerequisite:
Any FIST competitor