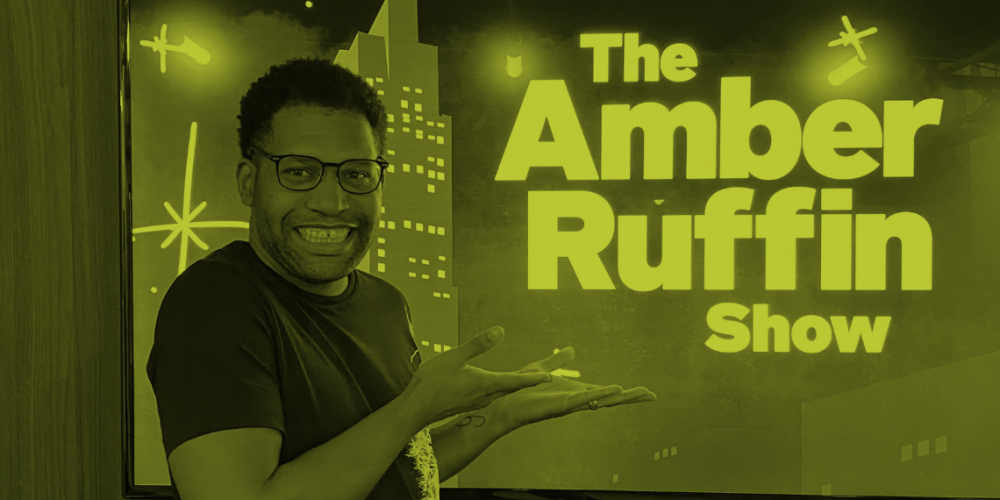 Fast & Fun with Patrick Rowland
On the stage, improv can move faster than light. Patrick Rowland will help you learn how to keep up.
Level 5: Harold
Accents for Improv: French with Sarah Nichols and Sim Rivers
During this 2.5 hour workshop, students will learn how to play with quicker pacing, just like the award-winning group
3Peat
.
How tight can you be as an ensemble? We'll work on techniques to improve trust and play harder that will improve the dynamics and add much-needed energy to any show.
After this workshop, you will leave being able to spot the game of the scene quicker, get out of your head, and just have fun with your team.
ABOUT PATRICK
Patrick is a writer, comedian, and actor from Chicago, now residing in Los Angeles. He's studied and taught at The Second City and iO Theater.
His solo character work was featured in Alone, Chicago's Best Solo Comedy at The TBS Just For Laughs Festival in 2013. Austin Comedy Short Film Festival nominated Patrick as Best Supporting Actor for his work in Mr. Mainframe. He is the creator of The Patrick Rowland Sketch Show, a web series he writes produces, directs, and films himself on an iPhone.
He is a founding member of 3Peat, a critically acclaimed, award-winning sketch/improv troupe, who has several sketches with Comedy Central's Digital platform, their most successful, The Blackening, garnered over 15 million views, and is currently being made into a feature. Patrick hosted a late-night talk show as former President Barack Obama called Barack All Night. Most recently, he participated in a virtual roundtable for Sony Pictures, which was led by Girls Trip producer and writer Tracy Oliver. Patrick currently writes for The Amber Ruffin Show.
Prerequisite:
Level 1: Foundations of Improv or permission from the Education Manager