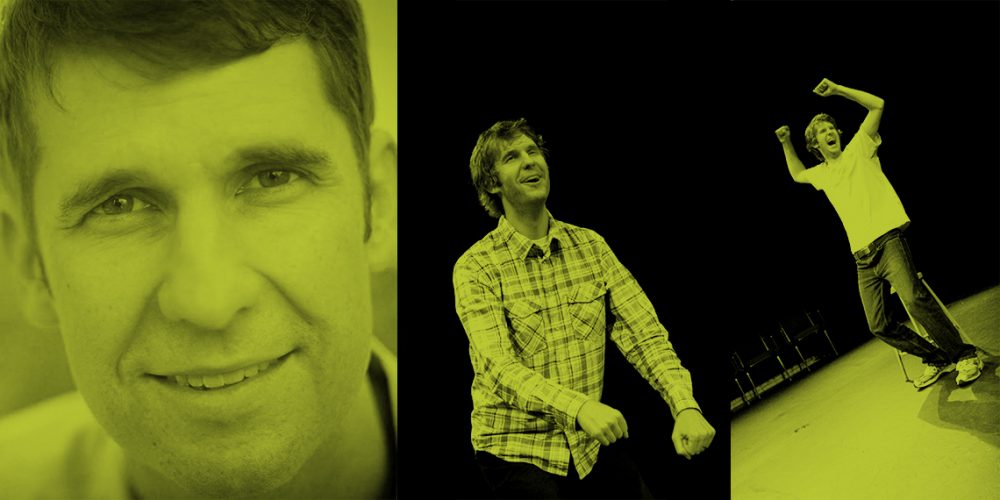 Expanding Your Character Range with Dave Johnson
Get your brain out of the way and let your body lead. If you are specific with your physicality you will respond faster on stage and stop wondering, "What do I say next?"
WIT@Work: Improv for Business
Deal or No Deal: The Secret to Easier Scenes with Jordana Mishory
Let's expand our range of characters using approaches that begin with the body and bypass the brain. We'll use physicality, voice, animals, and mimicry to feel our way into characters we've never played before, trusting that we can put aside our rational minds for a moment and let our bodies lead the way.
We'll keep focused on body before brain, using warm ups and exercises pulled from 15 years of teaching character including a lot of peas in a pod and some playing opposites. We'll use physicality, voice, animals, and mimicry to find new characters and add the rational mind to the equation secondarily.
ABOUT DAVE
David Johnson is an actor, improviser, improv teacher, improv director/coach, and a mainstay of D.C.'s improv community. He has a B.A. in Drama, an M.F.A. in Acting, and has been a member of many improv troupes, including: onesixtyone (Washington Improv Theater's original troupe), Dr. Fantastic, Werewolf Mcbutterbone (Winner of WIT's Tournament of the FIST), Anant Nag, Dial M for Nasty, and NimprovYC (among others), and is currently working with Topher Belavia in the duo, Calvin. He also has extensive experience acting in scripted productions at theaters such as The Kennedy Center, New Dramatists (NY, NY), Theater Alliance (D.C.), Catalyst Theater Company (D.C.), Center Stage (Baltimore, MD), and Cincinnati Playhouse in the Park, and continues to act in film and on web and t.v. commercials. As a teacher with WIT ('04 – Present), he taught most levels of the curriculum in addition to the self-created, Relax—Improv for Actors and Acting for Improvisers. He has directed or coached numerous troupes, including: onesixtyone, Press Play, Hot and Sweaty, The Lodge, Aboulia, The Charmichaels, Prettier Than You, Commonwealth, Trust Fall, and Request for Protest.
Prerequisite:
Level 3: Game (or the older Level 3: Character)