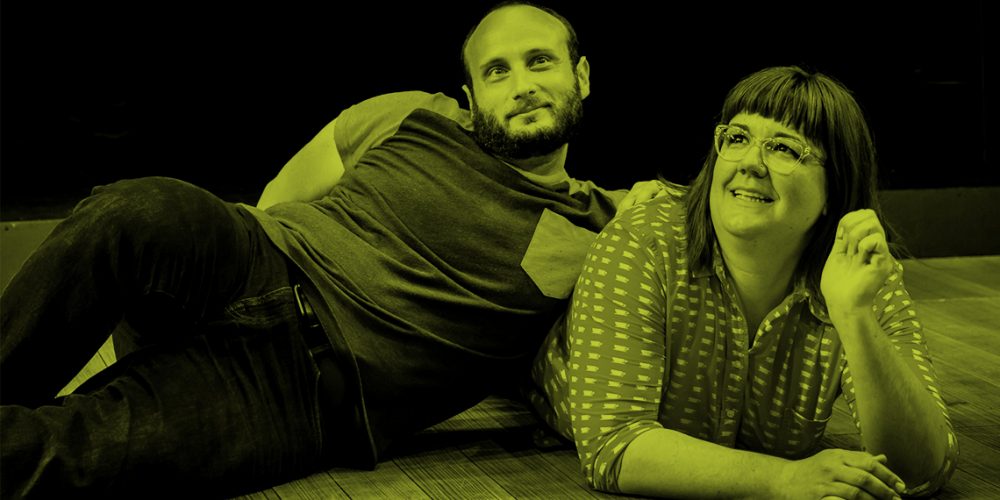 DTROS: Define The Relationship On Stage with Lura Barber
Don't delay the choice to connect with your scene partner. The key to a healthy scene is being secure in how you feel about each other plus the patience to listen.
Accents and Other Funny Voices with Luke Hennig
Head, Heart, Gut, Groin with Sabrina Shahmir
In this workshop, you'll build the skills that help you connect quickly with your scene partners and find authentic, secure relationships that ground your scenework and help your comedy pop. If you've ever wanted to make your characters and relationships on stage feel more "real," this workshop is for you.
In this workshop, we will do exercises that focus on using emotion, physicality, and listening to connect deeply with our scene partners. Some of the exercises will help us connect our lived experiences to what happens on stage.
ABOUT LURA
Lura pushes students to connect honestly with their scene partners, to make bold, smart character choices, and to have as much fun as humanly possible on stage. She believes in playing to the top of your intelligence, unhinged physical humor, and building an inclusive improv community. These are just a few of her favorite things.
Lura is a member of WIT house ensembles Nox! and October Issue, as well as Beverly Crusher, champion of the 2016 Fighting Improv Smackdown Tournament, and has appeared in the San Diego Improv Festival, Philadelphia Improv Festival, WIT's Improvapalooza, and the District Improv Fest. Lura has trained at WIT, studied vocal performance at the Old Town School of Folk Music in Chicago, and played Mother Superior in her high school's production of The Sound of Music.
Prerequisite:
Level 3: Game (or the older Level 3: Character)