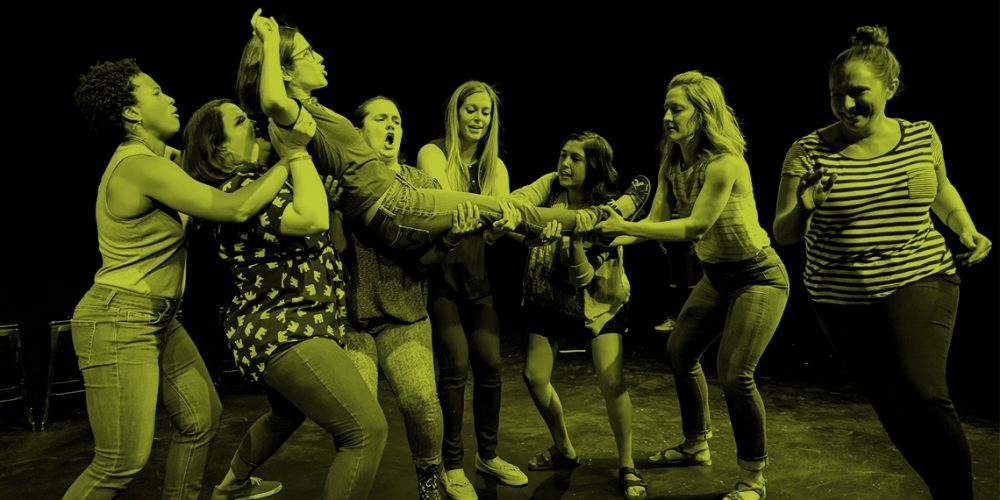 Do the Fun Idea with Annie Barry
Remember when you didn't know any of the rules of improv? Tap into that energy again and trust that unleashing your full creativity will lead to joyful improv.
Zen and the Art of Improv with Annie Barry
Slow is Strong with Jack Novak
As children we played pirates and mermaids, knights on extraordinary quests. Fun ideas that had high stakes and existed in the world of the fantastical. Too often in our improv we stay within the confines of our everyday world because of fear.
This workshop will encourage your childlike spirit of play. We will relish in the fun choices we can make, such as doing a scene as a lightbulb or two boxes of hamburger helper on the shelf. Come ready to play pretend like a child on the playground, free of judgement and full of joy.
ABOUT ANNIE
Annie Barry is a teacher and comedienne who has been performing improv for over ten years. She started her education at the UCB in New York City. She performed for two years on the Lloyd/Harold team Graceland. She guest played on the Hip Hop Improv Show "Take it Personal" at the UCB East. She moved to Washington DC where she taught numerous levels at the Washington Improv Theater. She performed around DC with NIXON, The Prosecution, Colossus, Couch $ and NOX! She moved to Seattle and founded Bandit Theater. She believes in the power of her students voices and the ability to create social change through comedy. Follow her on instagram @ Barryisscary and @BanditTheater
Prerequisite:
Level 3: Character, or permission from the Education Director