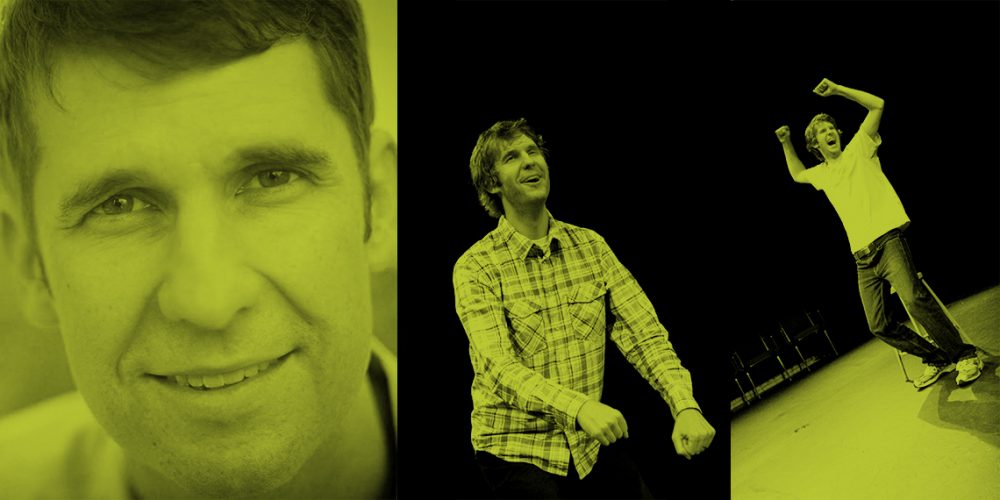 Characters Unleashed: Expand Your Character Range with Dave Johnson
Dive into new characters as we shift focus from the mind to the body.
Analogize This with Jordana Mishory
Scenic Song Formats with Travis Ploeger
Explore the vast spectrum of characters through methods that initiate from the body, sidestepping the cognitive realm. Immerse yourself in physicality, voice modulation, animalistic traits, and mimicry to embody characters uncharted in your repertoire. Embrace the journey of momentarily shelving your logical mind, trusting that your body's instincts will guide you to unexplored realms of character expression.
Dave is one of WIT's longest serving faculty members with an extensive improv background.
ABOUT DAVE
David Johnson is an actor, director, improviser, and acting/improv teacher and coach with a B.A. in drama and an M.F.A. in acting. He has been a professional actor since 1996, with performances at The Kennedy Center, Theater Alliance, Center Stage, New Dramatists, Upright Citizens Brigade, and The Second City (among many more), and he continues to act in films, on stage, and in web/TV shows and commercials. He's been a member of many improv troupes including: onesixtyone (Washington Improv Theater's original troupe), Dr. Fantastic, Werewolf Mcbutterbone (Winner of WIT's Tournament of the FIST), Anant Nag, Dial M for Nasty, and NimprovYC (among others). He has been teaching/coaching/directing since 2004 for numerous clients, such as Arena Stage, Washington College, Ohio University, Fairfax County Public Schools, and Washington Improv Theater, where he is one one of WIT's longest serving faculty members.
Prerequisite:
None! Just be ready to have a good time.