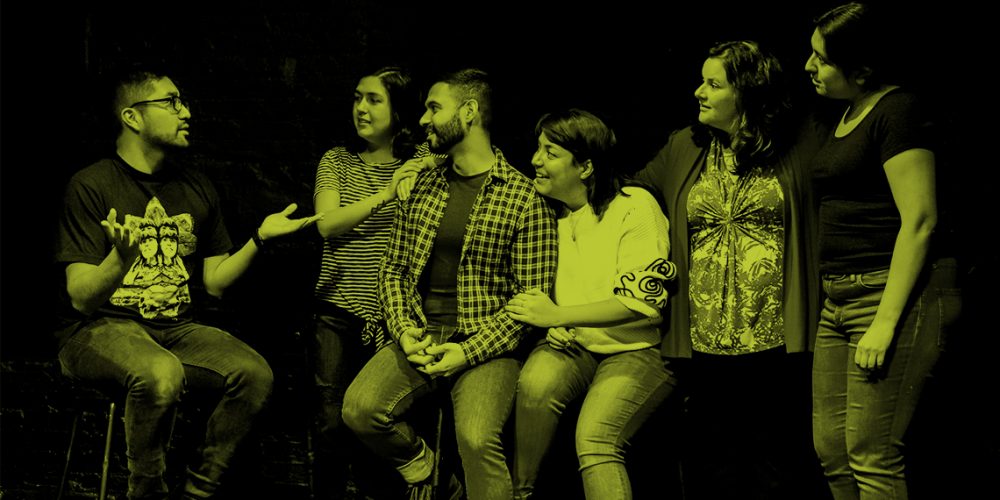 Bulletproof Premises with Erick Acuña
That story was awesome, let's pull a premise!
Follow Your Feet with Donna Steele
Deal or No Deal: The Secret to Easier Scenes with Jordana Mishory
Don't know what's the best way to start a scene after a monologue or interview? Are you worried you are just replicating or commenting what you just heard in the opening? The opening was too serious or 'boring'? No worries. We'll explore different techniques to start premise based scenes that are fun, have a clear game, and explore and heighten the subject matter.
This workshop will focused on premise based improv. We will use monologues and interviews at the top of the scene to see the best way to initiate. You will learn tools that will help you identify a premise pull that honors the story and also pulls a clear game into the scene.
ABOUT ERICK
Erick is from Peru, a magical place known for Machu Picchu, ceviche, and … long-form improv? Erick first studied improv comedy at Ketó Improv Theater in Lima, Peru. In 2012 he moved to the US in search of the Seinfeld life (oh, and also to work as a human rights lawyer). He is so happy he has found it in the D.C. improv community.
He currently performs with WIT's Harold team Captain PhD and WIT's Production Improv Actually. In addition, he can be spotted performing every week with indie teams Press Play, Couch Money, Sábado Picante, Invisible Knapsack, Paterick, Latinx States of America; as well as One Wet Dog at Dojo Comedy and Bring Back the 90s at Unified Scene.
Prerequisite:
Level 3: Game (or the previous Level 3: Character)