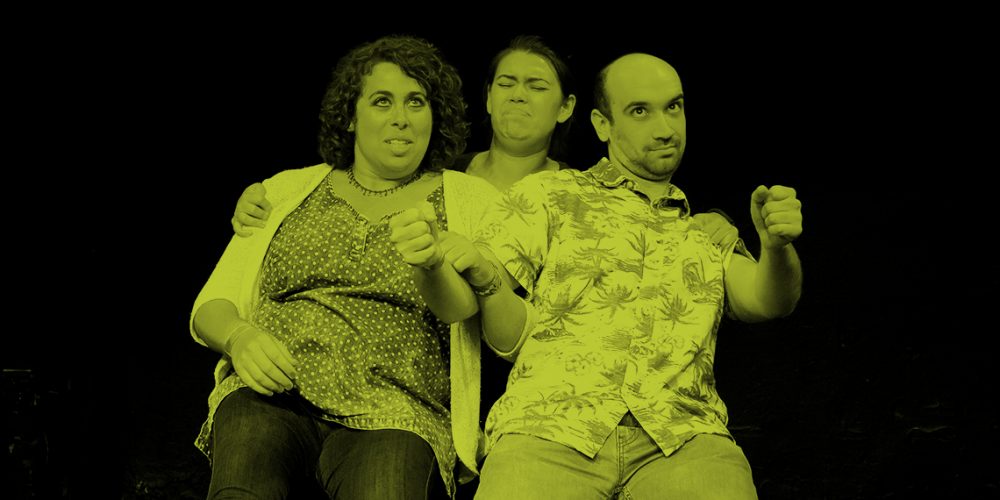 Analogize This with Jordana Mishory
Learn how to effectively map out, initiate and play analogous second beats
Level 5: Harold
Characters Unleashed: Expand Your Character Range with Dave Johnson
Analogous second beats are a major part of any Harold format, but they can feel complicated or overwhelming.
This workshop is designed to help quickly discern game / dynamic and then effectively pull it forward into a clear and fun analogous second beat.
Most of the workshop is going to focus on:
identifying the game / dynamic
understanding how to translate that game / dynamic into an analogous second beat
clearly initiating that analogous beat
responding to a scene partner's analogous second beat initiation
There will also be some work on understanding what to do once that second beat has started.
Note: there will be minimal scenework during this workshop. The bulk of the time will be spent on dissecting game/dynamic and then using that information to clearly and succinctly initiate an analogous second beat.
ABOUT JORDANA
During the day, Jordana works as WIT's operations director. At night, Jordana teaches advanced classes at WIT and performs with WIT Ensembles Uncle Gorgeous and The Hypothesis, and indie teams Jos. A. Banksy, Schtick, Schtick… BOOM!, and 2023 FIST champs Moonstruck 2.
Jordana was also a cast member in The Heist, an improvised drama about a bank robbery gone wrong, as well as WIT's POTUS Among Us 2016. She previously played with long-time indie stalwarts Cake Bagel, duo Galbraith & Mishory, and WIT Ensemble Love Onion. Jordana directed Hellcat from 2017-2019.
She has performed at festivals across the country including the Del Close Marathon and the Chicago Improv Festival — as well as at The Kennedy Center's Page to Stage New Play Festival. Jordana completed the curricula at WIT and the World's Greatest Improv School, training extensively with Will Hines and Alex Berg. She also trained at the Upright Citizens Brigade Theatre in New York. She has spent enough money on workshops over the years to presumably purchase her own private island. (She assumes, having no idea how much private islands cost).
Jordana is a strong advocate of side-coaching with an intense focus on believable emotions and strong deals. She is a stronger advocate of having the most fun you've ever had in your entire life while on stage. She spends most of her time in scenes trying not to giggle at her hilarious troupemates.
Prerequisite:
Level 4: Ensemble, or permission from the Education Manager