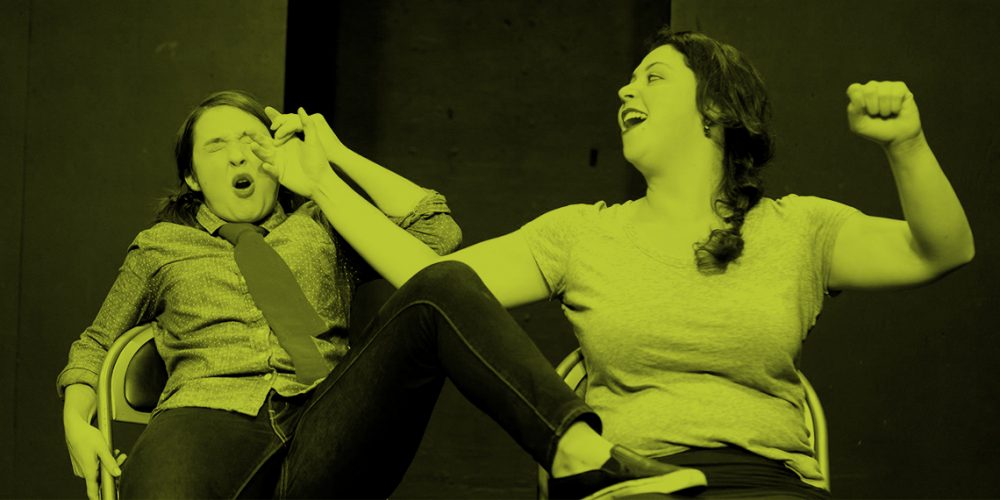 Advanced Format: Improvised Sketch – with Ashley Siebels
Don't think! Don't even write...yet. Get your ideas off the ground faster through improv. Develop fully fledged sketches by using your skillset to generate premises and characters.
Advanced Format: Advanced Harold with Jordana Mishory
Foundations of Musical Improv with Ryan Brookshire
Students will lean on the skills they already have as confident improvisers to generate premises and build fully formed sketches. Each week, we'll begin class with an exercise to discover new ways to generate sketch premises. Then, instead of going home and knocking our heads against the wall until an idea falls out, we'll get on our feet, hone in on what's funny, keep what we like and throw out the rest.
This is not a writer's room style class. I'll send you home with a few small assignments, but in class we'll be performing not reading. You'll leave this class with a dozen sketch premises and at least a couple fully formed sketches.
ABOUT ASHLEY
Ashley Siebels is a fierce improviser and has studied it all across this great nation, but she thinks utilizing our skills as improvisers to develop sketches is the jelly part of this comedy life donut.
She has studied improv and sketch comedy at UCB, Magnet Theater, End Games Improv, Coldtowne Theater, Comedy Sportz Twin Cities, and Brave New Workshop. She's performed at Comedy Sportz Twin Cities, on Coldtowne's House team Bear Derby, Endgame's Harold Team Cat Dance, and their House Team SF Tonight.
Ashley Siebels has written for House sketch team Milwaukee at the Magnet Theater, Wink Planet at Coldtowne Theater, and Killing My Lobster in San Francisco.
Ashley Siebels has studied improv to sketch techniques at Second City, Coldtowne Theater, Annoyance Theater NYC, and with Phillip Markle at Brooklyn Comedy Collective.
She's performed at NYC Sketch Fest, San Francisco Improv Festival, Femproviser Fest, San Jose Improv Festival, Out of Bounds Comedy Festival, and Austin Sketch Fest.
Prerequisite:
Certification for Advanced Format classes or permission from the Education Director