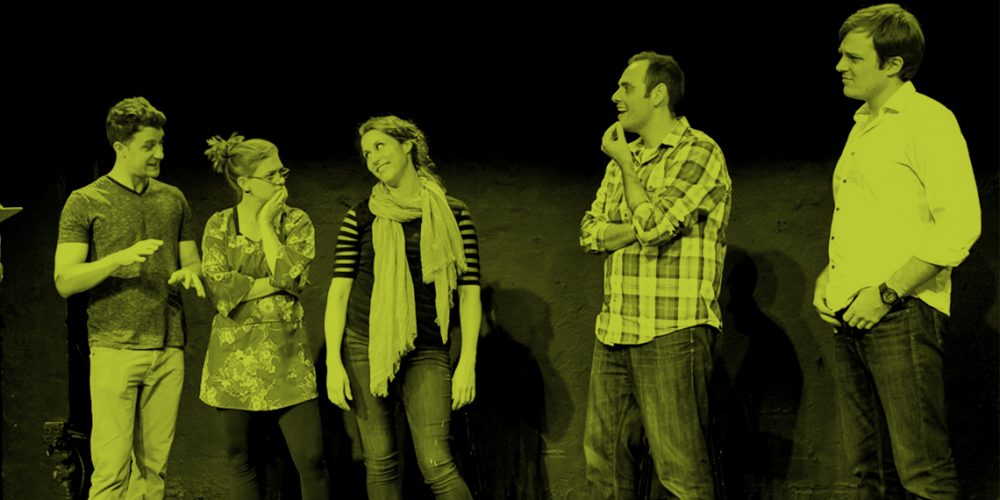 Advanced Format: Improvised Play with Jack Novak
Good storytelling helps you cut right to the emotional core of a scene. Explore characters by committing to stronger choices akin to scripted theater. Every word you improvise has a reason for being there.
Level 1: Foundations of Improv
WIT@Work: Improv for Business
Improv is theater, but an improvised piece is not a play. Or is it? What separates the two? Can improvisers approach their work the same way theatrical actors, playwrights, and directors do?
In this class we will merge improv with "straight" theatre in a number of ways. We'll experiment with telling full stories, as well as approaching improv scenes the way actors approach scene work. We'll also read a variety of plays, dip our toes into working with scripts as actors, and write our own plays, to see how our improv skills can be applied to that work. We'll try out a number of improvised formats and choose one to present as our version of the "improvised play."
ABOUT JACK
Jack started teaching improv in high school, when he started an after school improv club that is still running to this day.
Since then, he has studied improv in Chicago at The Second City, The Annoyance Theatre, and One Group Mind.
He holds a degree in theatre from Northwestern University, where he was a member and director of the long-running improv/sketch comedy group Mee-Ow.
Along with improvising, Jack is a local actor, playwright, and teaching artist. In addition to teaching adult students at WIT, he has taught drama and improv to kids ages 3 to 18 through Imagination Stage and InterAct Story Theatre, among others.
Prerequisite:
Level 5: Harold or with permission from Education Director