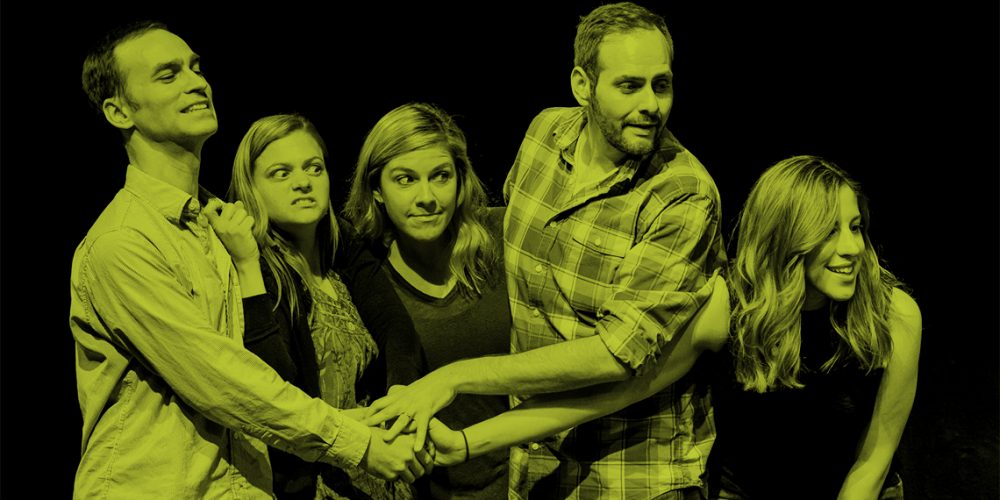 Advanced Character: Game from the Inside Out with Kate Symes
Invest in your characters to find the game of a scene. Bring them back and play them confidently for the rest of your show.
Foundations of Musical Improv with Ryan Brookshire
Advanced Format: Improvised Sketch - with Ashley Siebels
Many improvisers struggle with the concept of "game." What is it? How do you identify it? How do you continue to play and heighten it in new and interesting ways? And while we're off on a wild goose chase for the game, the seed of it sits under our noses in the form of "character." Your character informs everything you do and say, how you react, your perspective on the world. It's in those reactions and perspectives that we find and play game – organically, naturally, and sustainably.
In this class we'll explore ways to invest in strong characters as a vehicle for finding the game(s) of the scene. We'll drill character development, commitment, and pattern recognition. And we'll work the skill of discovering "if this is true, what else might be true" about your character – so that you can play the game for as long as the scene or show goes on, confidently and without feeling the need to force or invent.
You'll leave with tools to help you build strong, sustainable characters and skills to identify games through those characters and their relationship to others.
ABOUT KATE
As a member of WIT's faculty since 2011, Kate has delighted in teaching all levels of students the principles of improv – support, agreement, listening, and exploration.
Kate completed the training programs at the DC Improv and Washington Improv Theater. She has also taken classes at Studio Theater and Second City in Chicago.
Prerequisite:
Permission from the Education Director after completing Level 5: Harold