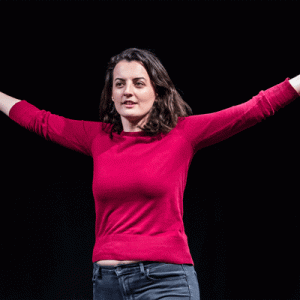 Renan Snowden
Washington Improv Theater
Erin Murray
Matt Roland
Renan Snowden's big break came as a contestant on DC's locally televised high school trivia show, "It's Academic."
Even though her team finished in second place, Renan was undeterred from looking for the spotlight. In 2008, she found it when she took her first improv class at WIT.
Renan performs on indie teams Prettier Than You, The Female Accent, and her Fighting Improv Smackdown Tournament team Bug Juice. She has performed at the Chicago Improv Festival, the Baltimore Improv Festival, and taken improv classes at WIT and the Upright Citizens Brigade Theatre in New York.
By day, Renan works in economic development promoting her hometown, Washington, DC, as a great place to live, work, and play. She is a big proponent of the arts as a catalyst for economic and community development.
Renan has strong opinions about dessert and gives homemade fudge as Christmas gifts.
Photo by Jeff Salmore
Favorite state fair food
Red Velvet Funnel Cake
Favorite snack
Cool Ranch Doritos