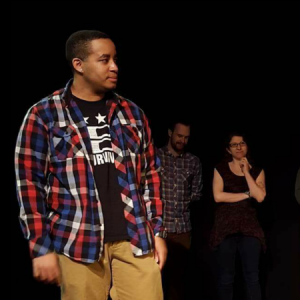 Jamal Newman
Washington Improv Theater
Catherine Grothus
Joe Dawson
Jamal Newman hails from the mean streets of Leesburg, VA and has been performing comedy in and around DC since 2012.
Jamal has studied at the DC Improv and Washington Improv Theater. He performs with the WIT ensemble Season Six and is a member of the indie troupe The In-Laws.
When not performing comedy he can be seen boycotting every February that comes with only 28 days included. What a ripoff.
Favorite Color
Black Hole Black
Favorite Historical Figure
The Baboon from Lion King