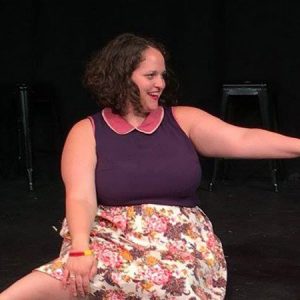 Heather Marie Vitale
Washington Improv Theater
Rob Miller
Caroline Chen
Heather Marie is an amateur karaoke singer who proudly hails from New England.
Heather Marie spent a year as the friendly neighborhood front of house manager before becoming the volunteer manager in June 2016. She began short-form improv as a member of drama club in high school and started training at WIT in the fall of 2015. She has performed in WIT's FIST tournament and at DCM. Eventually, she will recapture her 10th grade glory of winning best actress at an all-state festival.
Heather Marie is a devoted Boston sports fan, avid jaywalker, and podcast addict. She's known most for burning up the dance floor at weddings, taking selfies with her sometimes surly dog Bailey, and her expansive knowledge of trivial matters.
Favorite Snack
Blueberry Yogurt Pretzels