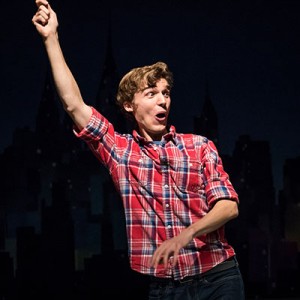 Elijah Sloan
Washington Improv Theater
Deanna Price
Nina Hsu
Elijah Sloan started improvising in high school, or, more accurately, Elijah Sloan and his high school friends didn't write a single script for any of those sketches they filmed.
Elijah Sloan started doing long form improv at George Mason University in 2012. He formed his indie team, Big in Certain Countries, with friends he met while bombing an audition. 
He has completed Washington Improv Theater's curriculum, and performed in Seasonal Disorder, Improvapalooza, and the Fighting Improv Smakedown Tournament.
Favorite Historical Figure
Nikola Tesla
Favorite Color
Turquoise, in moderation