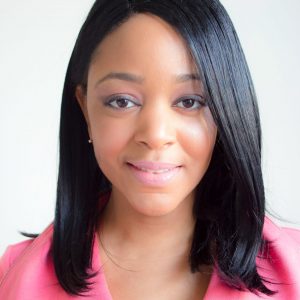 Ehmonie Hainey
Washington Improv Theater
Goli Samimi
Kimberly Martin
Ehmonie Hainey is a marketing consultant and director at Nexus Media Partners.
In this role, she creates integrated business, marketing and communications plans and develops long and short-term strategies to achieve the marketing objectives for the startup film management firm. Ehmonie has over a decade of experience in marketing, digital media, communications and public relations, in large corporate, small startup, and agency settings.
Prior to joining NMP, Ehmonie worked as a corporate marketing and communications consultant and, previously, a senior manager of public relations and investor relations. Ehmonie holds an MBA in Marketing & Entrepreneurship and a master of science degree in media management from Syracuse University. She also holds a bachelor's degree in natural science from the University of Pittsburgh. After having been introduced to improv at Magnet Theater and DC Improv, Ehmonie joined WIT's improv program in 2015 and hasn't looked back!
Favorite Snack
Pretty much anything covered in chocolate
Hidden Talent
Self-proclaimed Scrabble champ