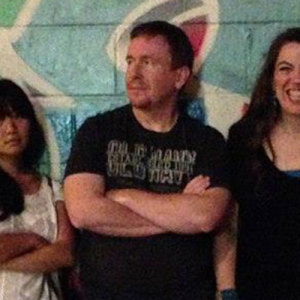 Daniel Brown
Washington Improv Theater
Kyle Jackson
Lura Barber
Daniel Brown was born in Chicago, Illinois, and grew up in Memphis, Tennessee.
In college, he studied communications, theater, and film production, which included writing and directing comedy short films, performing short-form improv and sketch comedy, and roles in productions of Neil Simon's Fools, Grease, A Young Lady of Property, and Wait Until Dark.
After attending a pre-Rally for Sanity show produced by Washington Improv Theater he became enamored by the possibilities of long-form improv and signed up for WIT classes shortly thereafter, finishing the curriculum in 2012. He has played as part of troupes Rule 34, Tiny Ikea, Blades of Beauty, and Train School, and can currently be seen as a part of indie Harold team, Vendetta, and storytelling/narrative improv troupe, Until One Day.
He did not write The DaVinci Code, but is responsible for several pieces of online Twilight fan fiction.
Student Feedback
"Dan was really nice and enthusiastic and he always came prepared and almost always had a clear explanation what we were supposed to get out of each exercise. His feedback was usually helpful."
"Dan created a really welcoming, inviting environment. The exercises he brought to the class were super useful and it was easy to see how they fit into improvising. Dan is a super jovial, easygoing dude."
Personal Motto
Live every week like it's Shark Week!