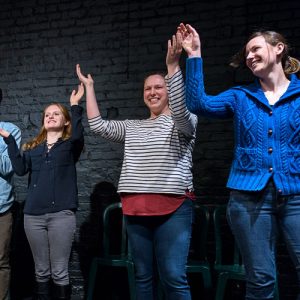 "Part of the fun in playing with King Bee is that I think we inherently enjoy the theatrics of a good scene as much as we do the humor, so when we get to dabble in acting out these lines, we feel a sense of pride in bringing these scripts to life."
"After a few shows we realized this is some sweet gossip people have been spilling, and we should focus on that."
"I hope the show sparks nostalgia for the game, and everyone is excited to play along. I hope they shout out who they want to f@$k, marry, and kill, Price Is Right style."
"I wanted a show that captured that feeling- the essence of high school and how much it all matters."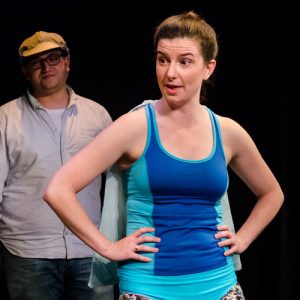 WIT's eleventh annual festival of innovation and inclusion is taking place Aug. 23-27. Submissions close July 12.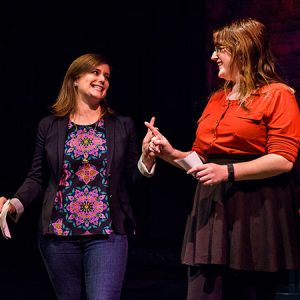 WIT is now accepting audition sign-ups for two project shows: the ongoing special project The October Issue and an upcoming show entitled Yearbook helmed by Jaci Pulice (Commonwealth, iMusical). The October Issue Descended from the original WIT special project show The October Issue, this all-women project troupe is seeking new…