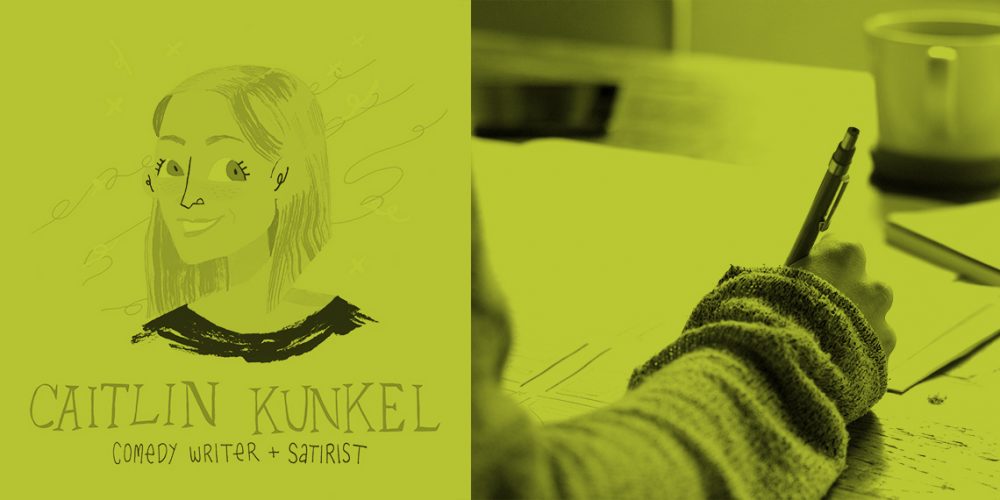 Satire Starter Pack with Caitlin Kunkel
Kickstart your comedy writing with the creator of Second City's online satire program
Writing Topical Satire with Caitlin Kunkel
Level 2: Foundations of Scenework
Got opinions? Mad about something? Do you have a person or institution in power you want to criticize? Get it all out through writing satire! In this three-hour intro workshop, you'll learn brainstorming techniques, how to form a comedic premise, and how to sculpt your point of view and personal voice as a satirical writer. Students will go through the brainstorming process as a group and workshop titles and ideas for future pieces by the end of the class.
The goal is to give you tools to be able to continue to write different pieces for different sites after the class. We will discuss forms used on sites like McSweeney's and The New Yorker. No prerequisites required.
ABOUT CAITLIN
Caitlin Kunkel is a comedy writer and satirist based in NY. Her work has been featured in Shouts & Murmurs in The New Yorker, The Second City Network, McSweeney's Internet Tendency, Reductress, Public Radio International and other places across the vast internetz. She is the co-founder and editor of the comedy and satire site for female writers, The Belladonna. Caitlin created the online satire writing program for The Second City and teaches monthly classes for them. She reads her humor writing and performs improv on filthy stages all across New York, bringing great pride and wealth to her family.
Prerequisite:
None! Just be ready to have a good time.