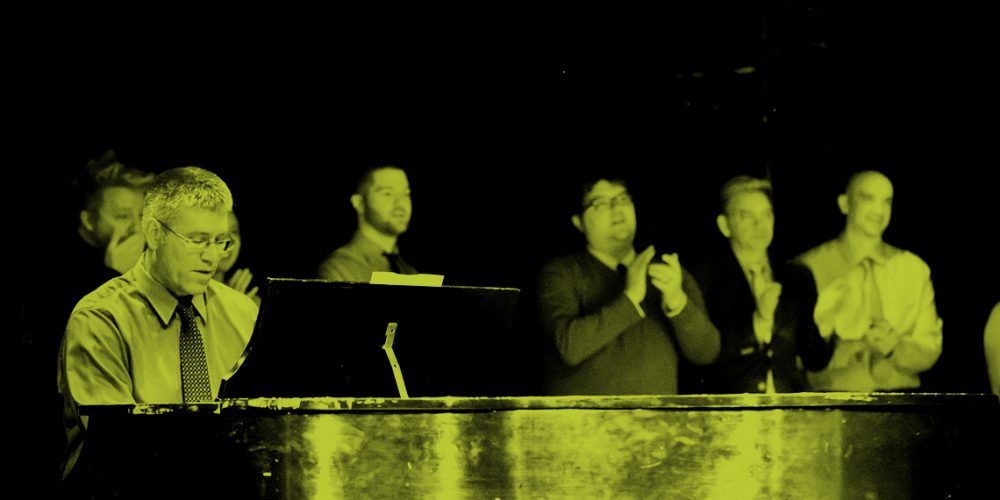 Intro to Musical Improv with Travis Ploeger
Learn the foundations of the improvised musical from one of the nation's most influential musical improv director/accompanists.
Improvising With the Camera with Tony Lazzeroni
WIT@Work: Improv for Business
This six-week class will teach the basics of song improvisation, culminating in a class "cabaret" performance night. Topics to include: recognition and initiation of song structure (verse/chorus and tagline songs), emotional integrity, and music theater technique.
While participants must be comfortable singing in public, previous music theater experience is not needed (though helpful).
ABOUT TRAVIS
Travis Charles Ploeger is the director/accompanist for WIT's most senior company ensemble: iMusical.
He has written and performed music for other WIT projects including many of their 48-Hour Film Festival entries. A New Yorker for over a decade, he was the music director and pianist for Chicago City Limits (both resident and national touring companies) from 1998 until 2006. He was also a founding member of I Eat Pandas, with Eliza Skinner and Glennis (McMurray) McCarthy. He is a veteran of the stages of the Upright Citizens Brigade Theater and the People's Improv Theater.
He is a graduate of the Hartt School of Music, a season ticket holder of the Minnesota Vikings, a passionate Washington Nationals fan… and has either accompanied or music directed in excess of 1,500 performances of improvised musicals… and counting. Follow him on Twitter here.
Prerequisite:
Level 5: Harold or with permission from Education Director.
You should be comfortable singing in public. Previous musical theater is not required, but it is helpful. Please reach out to the Education Director at classes@witdc.org with any questions.