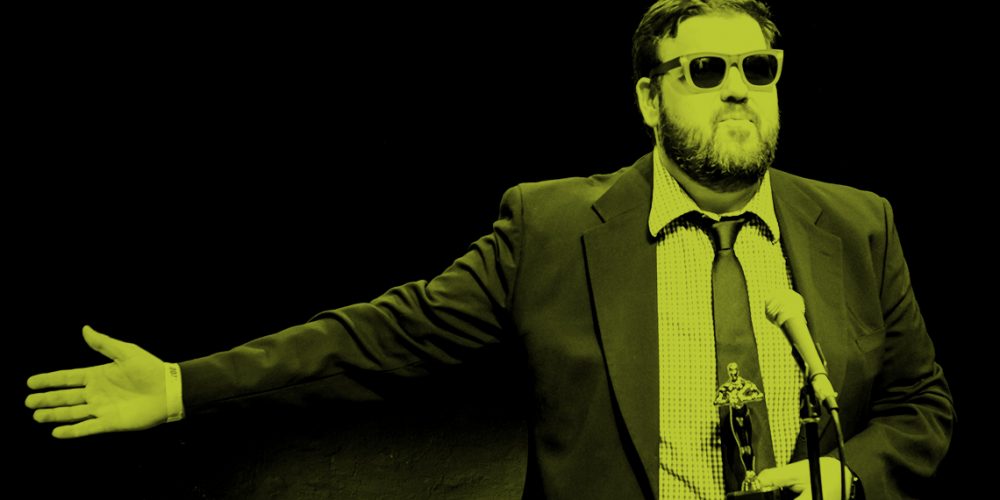 Improvising With the Camera with Tony Lazzeroni
Learn to improvise on both sides of the camera!
Satire Starter Pack with Caitlin Kunkel
WIT@Work: Improv for Business
In this workshop, we will look at the core concepts of improv in film. You will learn strategies for performing for the camera and how to capture that performance. We will explore the different ways that improv is used in film (improv to sketch, improv with an outline, improv over a script), and how to make a filmed scene "work".
Who should take this class?
Any improviser who wants to learn to make videos. There's no technical experience required. We will use smartphones for filming. You will walk out with a better understanding of how to take your concept for a funny short and get it on screen.
ABOUT TONY
He has produced videos with Crowded Elevator Pictures and Ugly Hollywood, including "Heist" – winner of the "Best Comedy" Greenie from HBO's Project Greenlight in 2015, "The Party" – Audience Award winner at 72 Fest 2015, and "Made for Each Other" – Best of The Fest winner at 72 Fest 2012.
He has performed with the indie troupe Trustfall since it formed out of his level-3 WIT class in 2015, and also performs with Beard-y and The NewlyDeads. He also runs a free monthly Improv Brunch show called Common Ground that works like an "open mic" show for improvisers: new troupes can sign up for stage time alongside veteran troupes and performers who are trying out new things.
During the day, Tony works as a trainer for non-profit organizations at software maker Blackbaud.
Prerequisite:
Level 5: Harold or with permission from Education Director. No technical experience needed.