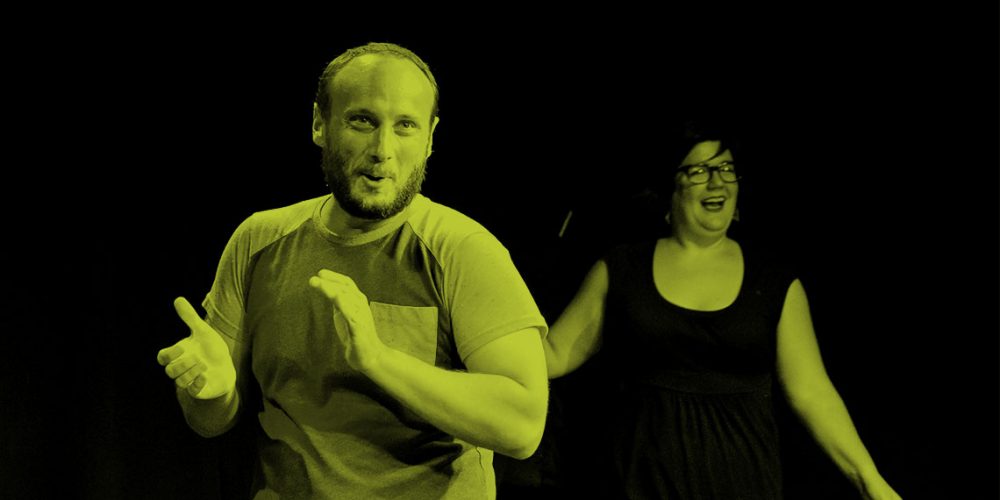 Improv Bootcamp
Get out of your head. Go back to basics. Make your life simpler.
Level 1: Foundations of Improv
Advanced Character: Consistency and Authenticity with Dave Johnson
Between practice groups, indie teams, projects, duos and one-off shows, the amount of feedback and notes a person gets can be overwhelming. But even as you gain more experience as an improviser, the basic lessons we learned in our first classes are still the most important.
Over the course of four weeks, Madeline's Dan Miller will take you through a series of lessons designed to stop making improv so much work and show you what can happen by tuning out the noise and focusing on the fundamentals.
This mini-elective covers the following topics.
Week One: Saying Yes
It's as simple as that. Don't over-complicate the scene—just listen, say "yes," and play the scene you're in.
Week Two: Game
Recalibrate your sense of game by making it as simple as possible. Heightening should be a creative joy, not a mind-crushing challenge.
Week Three: Character
Rediscover the basic ways to create characters. Use your own unique point of view to create characters that are similar to yourself and wildly different.
Week Four: Ensemble Scenework
Put it all together—get personal notes on how you can make choices that fuel the scene and galvanize the ensemble.
ABOUT DAN
Dan has taught every level of WIT's curriculum including electives in the Close Quarters format and Improv Personal Training. He performs with the company ensemble Madeline and the independent team Sistine Robot. He is a former cast member of 2012 WIT production POTUS Among Us, the WIT ensemble King Bee, and a bunch of Harold teams.
Dan is also a cast member and assistant director of the WIT productions Citizens' Watch. He also performs in WIT's improvised slasher movie Die! Die! Die!. Dan created and directed the first iteration of WIT's improvised romantic comedy Improv Actually.
He's a member of Beverly Crusher, the winning team of the tenth annual Fighting Improv Smackdown Tournament.
Prerequisite:
Permission from the Education Director after completing Level 5: Harold