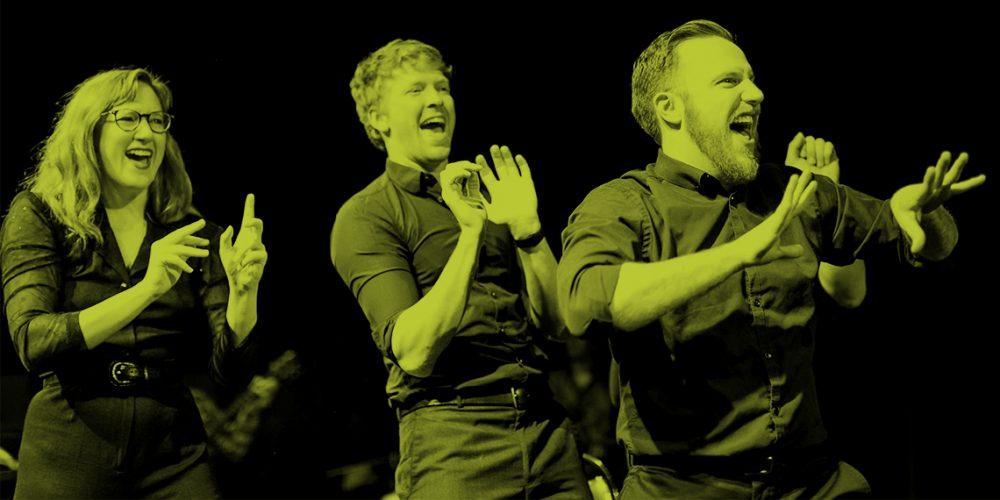 Form-a-palooza with Ross Taylor
Ready for some new forms in long form improv? Try four new forms not named Harold—one each week—in this exciting, experimental class.
Satire Starter Pack with Caitlin Kunkel
Intro to Musical Improv with Travis Ploeger
Second City instructor Ross Taylor introduces four new forms, developed over several years of performing in NYC and Chicago. The Bar, the Spokane, Evente and Mystery Form will open up what's possible for you and your team, offering inspiration for future work. Come experience new and exciting ways of approaching long form improv!
Note: This class has four sessions over three weeks. The last two sessions occur on the last day—one in the morning and one in the afternoon.
Class 1: 07/29 – 1PM to 3:30PM
Class 2: 08/5 – 1PM to 3:30PM
Class 3: 08/12 – 10AM to 12:30PM
Class 4: 08/12 – 1:30PM to 4PM
ABOUT ROSS
Ross Taylor is a native of rural Missouri and is honored to be spending a second consecutive summer in DC performing at the Kennedy Center with Second City's Almost Accurate Guide to America. In Chicago, he performs and teaches regularly with Second City and Baby Wants Candy. Before moving to Chicago, Taylor spent seven years in New York City performing and teaching at the Magnet Theater, the PIT and UCB.
Prerequisite:
Prerequisite: Level 5: Harold and certification for Advanced Format classes by the Education Director