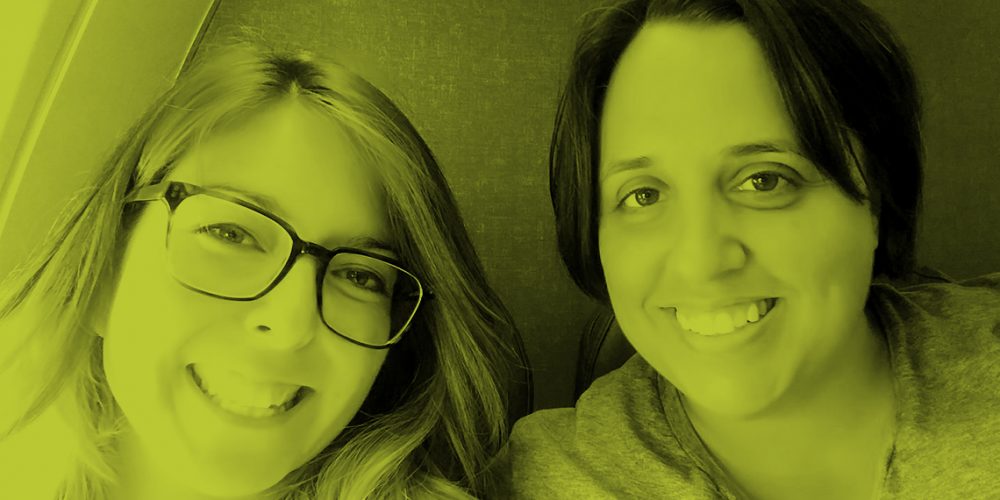 Follow the Fun! Workshop with GIRLish
Tap into your inner joy on stage and play with the gifts that are already in the scene.
Deal or No Deal: The Secret to Easier Scenes with Jordana Mishory
WIT@Work: Improv for Business
Ease into scenes with a focus on the people more than the premise. Hone your eye for games by recognizing simple character behavioral patterns. Learn techniques for tapping into your joy on stage and unpack-and-play with the gifts you've got at the top of scenes instead of weighing down your scenes with more premise.
In this workshop we will learn how to get on the same page quickly and maintain scenic energy by following the fun.
ABOUT GIRLISH
GIRLish is an improv comedy and sketch duo made up of Stephanie Anderson and Alex Bellisle – best buds and writing partners who met in Chicago in 2012. The revue is grounded in the true-life experiences of Steph and Alex, and woven with music, movement, a little bit of absurdity, and a lot of fun. Both comedians have trained at The Second City, Chicago Training Center, iO (formerly Improv Olympic), and the Annoyance Theaters. Steph and Alex improvise on Harold teams at the world famous iO Chicago and write and perform sketch throughout Chicago. GIRLish has been featured at MCL Chicago, The New York International Fringe Festival, and will be touring around the country. Find out more at www.GirlishChicago.com.
Prerequisite:
Level 3: Character, or permission from the Education Director