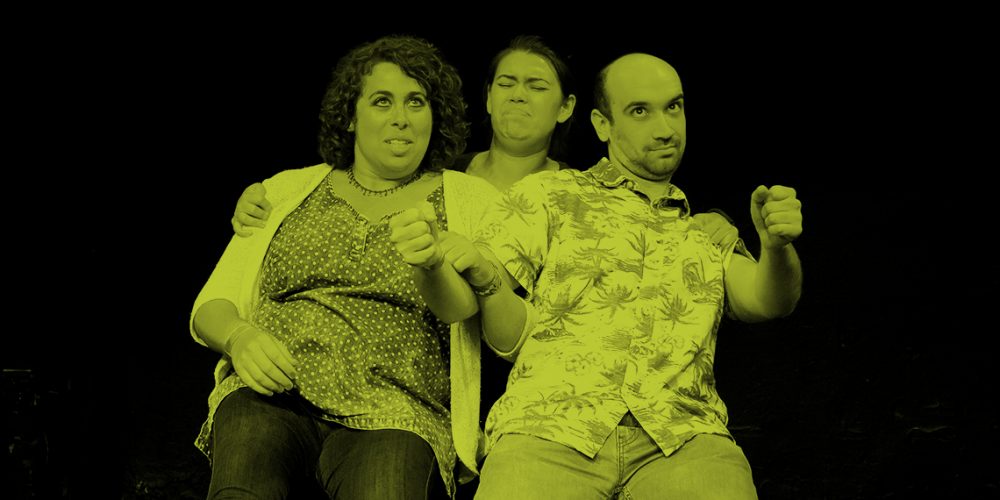 Deal or No Deal: The Secret to Easier Scenes with Jordana Mishory
So stop wasting time trying to figure out what to say next! Instead learn how to play with what you already have.
Level 1: Foundations of Improv
Stretching Your Imagination and the Space-Time Continuum with James Quesada
Struggling in scenes? Your scenes are probably not working because you're working too hard. This workshop will help you discover the brilliant ideas ALREADY PRESENT in all of your scenes, and how to dig deeper into your character deals in order to successfully — and more easily — push your scenes forward.
This workshop will focus on deals — realizing what you came in with and sticking to it. Exercises will work on helping participants realize what they created at the very tip top of the scene, and then commit and recommit to those choices. Other exercises will also help to narrow the scope of choices in a scene so that participants are able to play more in scenes (as oppose to work / try to create).
ABOUT JORDANA
When Jordana Mishory met improv, it was love at first sight. Like, eyes-bulging, tiny-hearts-floating-around-your-head, ready-to-commit-for-life love at first sight. More than six years later, the attraction is still going strong.
During the day, Jordana works as WIT's operations manager. At night, Jordana teaches Harold and Ensemble classes at WIT and performs with House Ensemble Love Onion. She also plays with subversive artists Jos. A. Banksy, science-minded improvisers in The Hypothesis, and all-female super group Sweater Kittens. She was a cast member of WIT's POTUS Among Us 2016 and previously played with long-time indie stalwarts Cake Bagel. In her free time, Jordana serves on the District Improv Board.
She has performed at festivals across the country including the Del Close Marathon and the Chicago Improv Festival. Jordana completed the WIT curriculum and trained at the Upright Citizens Brigade Theatre in New York. She has spent enough money on workshops over the years to presumably purchase her own private island. (She assumes, having no idea how much private islands cost).
Jordana is a strong advocate of side-coaching with an intense focus on believable emotions and strong deals. She is a stronger advocate of having the most fun you've ever had in your entire life while on stage. She spends most of her time in scenes trying not to giggle at her hilarious troupemates.
Prerequisite:
Level 3: Character, or permission from the Education Director