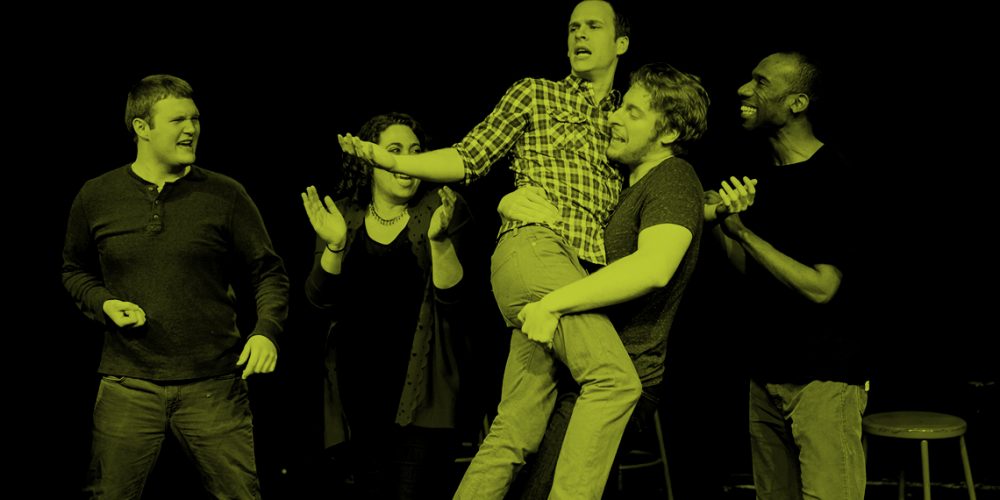 Advanced Format: Monoscene
One location. No edits. Explore characters in real-time by committing to strong choices for the whole show.
Advanced Format: Eventé
Level 1: Foundations of Improv
Monoscene format helps improvisers commit harder to simpler choices at the top of a show. You and your team have to stick with your characters for the long haul. So does the audience. Everything in the show happens in a single location which means you need clear wants, hopes, desires from your characters in order to provide a reason to watch.
Have you ever thought in a scene, "I don't know what to do next?" This format will help you push through those feelings. It requires excellent listening and making everything that happening on stage matter. The smallest detail can be elevated to drive the emotional connection between characters on stage.
This class will also help develop your skills to do patient scenework. You can't race to a heightened absurd idea or your show will run out of steam. By focusing on your character's deal and your want, you actually can worry less and instead let the fun emerge with the group mind.
ABOUT REAVES
Reaves McElveen has been performing comedy all over the DC area since 2010. He has studied improv and sketch at Second City, iO, The Upright Citizens Brigade Theatre, and Washington Improv Theater.
He was previously a member of the WIT Harold teams People Like Us and Fisticuffs. Outside of WIT, Reaves plays with Sandwich and the Jets, Reaven Stevens, and Thunderball (2013 FIST Champions).
Reaves also hosts "Power Play" A live character-driven comedy variety show featuring comedians from all over the DMV area.
Prerequisite:
Permission from the Education Director after completing Level 5: Harold